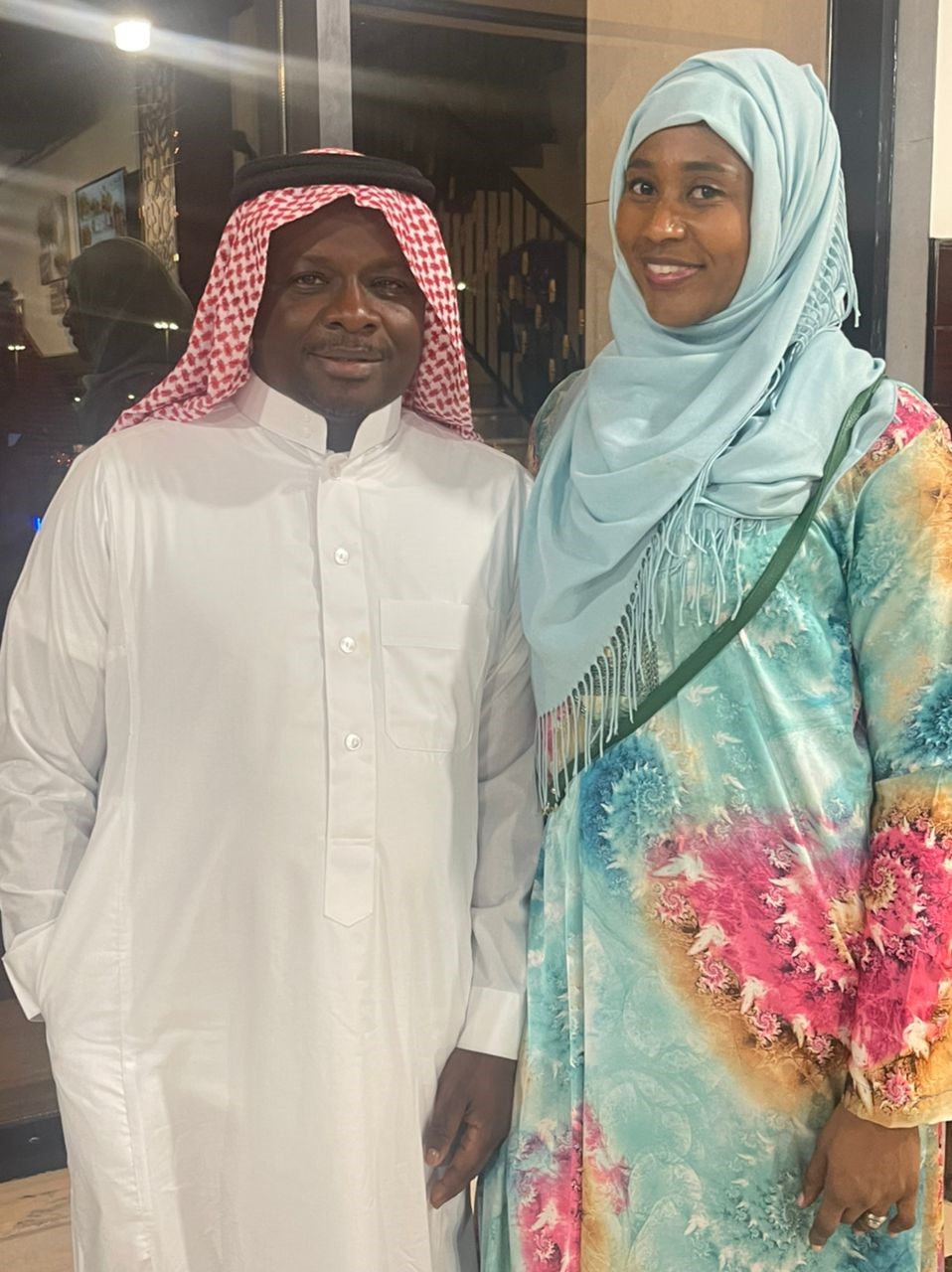 With millions of dollars investment in the AYV Media Empire, under his belt, a prestigious ranking among Africa's Most Reputable persons, a channel on Multichoice – DStv and a media HQ in London that would allow him to be a powerful Media Mogul in Africa, it's really a great milestone to celebrate and thank God, in a special way by performing the Umrah in Mecca and Madina in this holy and blessed month of Ramadan.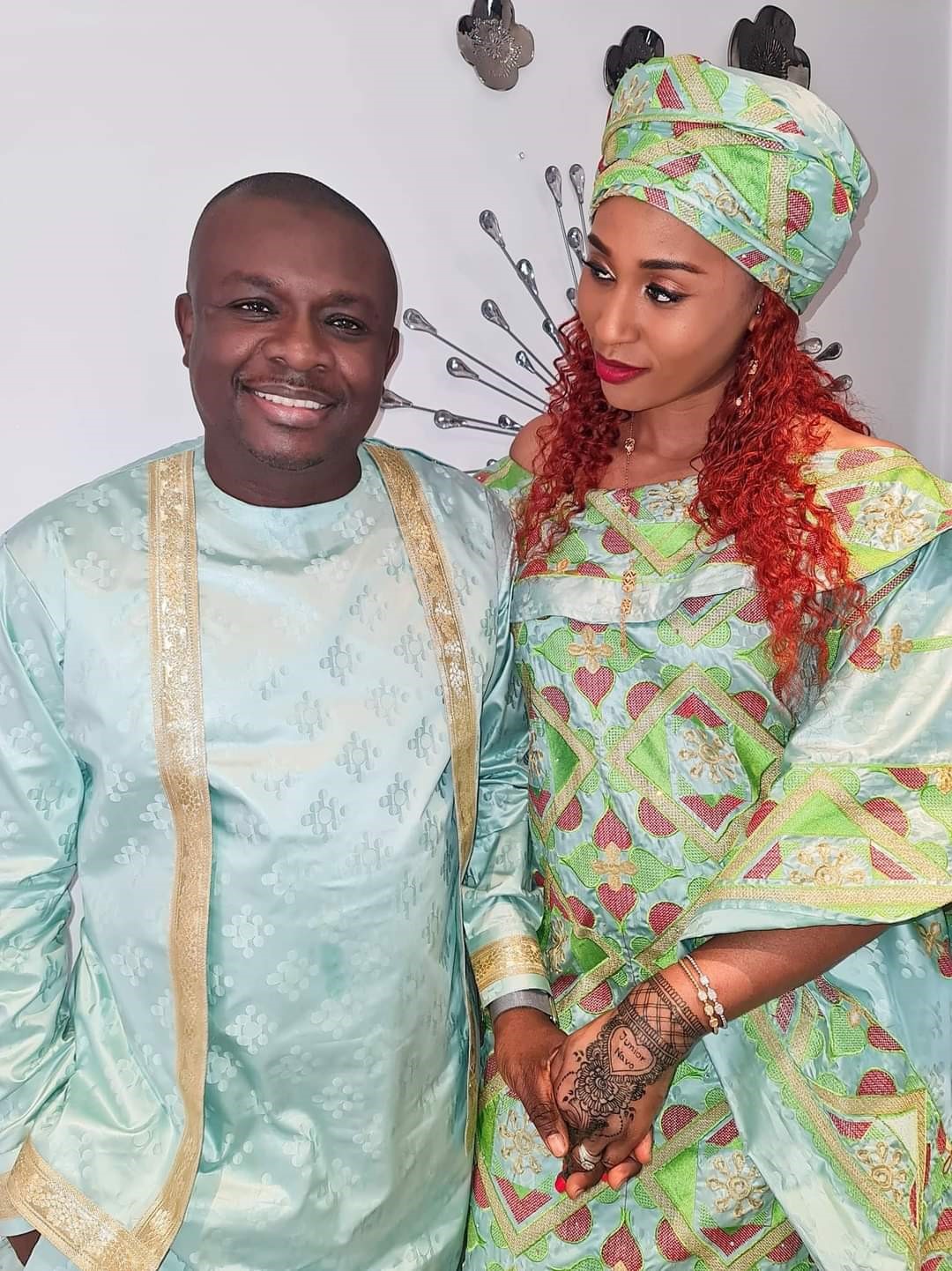 The Chief Executive Officer (CEO) of the Africa Young Voices (AYV) Media Empire, Ambassador Anthony Navo Jr. is today celebrating his birthday with the observance of Umrah in the holy land of Mecca, the Kingdom of Saudi Arabia.
Umrah is the name given to a pilgrimage to Mecca, a shorter version of the annual Hajj gathering. Umrah offers an opportunity for Muslims to refresh their faith, seek forgiveness and pray for their needs.
Amb. Anthony Navo Jr. is celebrating his birthday and performing this special Muslim prayers, together with his wife, a UK-based lawyer Mrs Haja Navo.
We say happy, blessed birthday to you, Ambassador Anthony Navo, Jr.
Now let's take a look at how this great man got here.
FROM A HUMBLE BEGINNING.
Freetown-born Ambassador Anthony Navo; Jr attended the Prince of Wales School. From there he went to the UK where he studied business and management at the University of Essex. He began his business activities early: "I have always been entrepreneurial and started taking an interest in business straight after school," he explains. His family's import/export business was where he cut his teeth – pharmaceuticals, electronic goods, and milk powder – gradually taking on increasing responsibility.
If anyone was to debate whether entrepreneurs are born or made – Anthony Navo would be almost conclusive proof of the former. He is an entrepreneur to the bone. The ability to identify and maximise business opportunities is in his blood.
BUSINESS INTEREST.
Ambassador Anthony Navo Jr is a Council Member of the Sierra Leone Chamber of Commerce and a Youth Ambassador in the country.
He is a man who recognises the value of networks both formal and informal, and stresses that they have been important to him throughout his career. He says: "A fair proportion of my professional and social network are people I met during my school days." He has been a member of the Sierra Leone Chamber of Commerce (SLCC) since 2004. He was introduced by a man he describes as his patron – the late Alhaji Unisa 'Awoko' Alim Sesay, joining the Chamber of Commerce in the same year that he opened Navo's International Foreign Exchange Bureau Limited – which is still in operation on Siaka Stevens St.
He has remained a committed and active member of the Chamber of Commerce, crediting the organisation for having a "significant influence on his professional life," both as a source of advice and of professional development, by sending him on short courses and encouraging other forms of continuing professional development. Last year, he was voted in as one of 10 council members of the SLCC and sees the role as an opportunity to give back.
AYV MEDIA EMPIRE
From a small project, which started with a newspaper and 19 staff, today AYV Media Empire is the largest private media investment in Sierra Leone comprising newspaper, printing press (machines), film production, television stations, radio station and employing over 500 Sierra Leoneans at home and abroad. It is the only Sierra Leonean owned television station with a media house in London.
AYV is a combination of social enterprise and profit-making venture. To set it up Navo took a $1.2 million loan from GT Bank to be used for the purchase of necessary technical equipment and operating expenses. "GT Bank was the only bank who had faith in my business idea," he remembers. He used his house as collateral. His 10-year business plan, saw the project as a long-term journey, with the first three years focusing on investment and the next three years beginning to break even. His planning was spot on and he has paid off almost 90% of his loan.
Amb. Navo Jr. has invested single-handedly over $10 million United States dollars in AYV Media Empire with the recent construction of a multi – million-dollar complex hosting the Housemates – Salone (a leading reality tv show in the sub-region).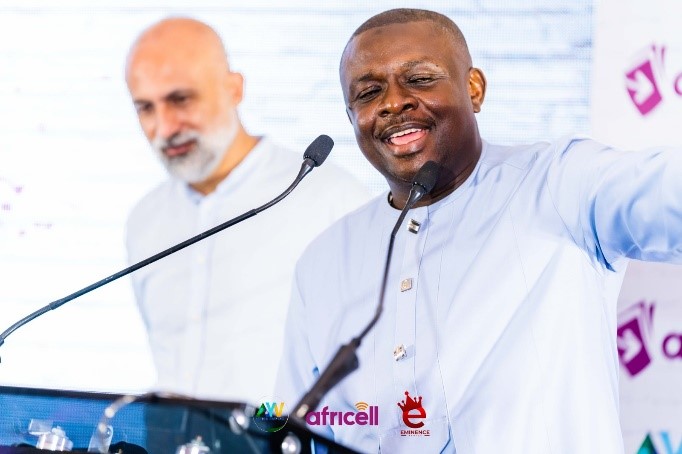 This new building consists of seven stories and has an Amphitheatre, three studios for production, car park, an ultra – modern swimming pool and luxury rooms for the accommodation of crew members and guests.
It has been a stellar couple of years for Anthony Navo Junior. His TV station's 'Sierra Leone Decides' series has become compulsory pre-election viewing for Sierra Leoneans home and abroad. He pulled off a stunning media coup with the Presidential Candidates' Debate on the 15th of February. BBC Media Action has Africa Young Voices (AYV) radio down as the most listened to radio station in the North and West of Sierra Leone, and his media empire has won awards from AWOL and the Sierra Leone Chamber of Commerce.
As part of its international portfolio, in March 2019, the AYV Media Empire announced a new partnership with the World Service Programme of the British Broadcasting Corporation (BBC), in London. More recently, Amb Navo Jr's AYV signed a partnership with Multichoice Africa and launched AYV on the leading Africa channel – DStv channel 399.
CONTRIBUTIONS TO AFRICA'S DEVELOPMENT.
Contributing to Africa's development and empowering young people has always been the guiding motivation of Amb. Navo Jr. Over the years, he has worked with and supported many young people and institutions across Africa.
Perhaps his strongest driving force is his concern for youth empowerment. "I have always been a member of youth empowerment groups. I've worked with students for many years. I'm passionate about developing opportunities for young people," he says. "In 2009 the young Leaders Sierra Leone Network voted me as their youth ambassador. The event was held at the British Council."
As noted in the Truth and Reconciliation Commission (TRC) Report, Sierra Leone faces the daunting task of reclaiming a "lost generation" of youth, in the aftermath of the decade civil war. The "youth question" is therefore central to lasting peace, democracy, and development in the country. In order to properly address the youth question, the means to escape youth marginalisation must be rebuilt and sustained. This national effort must include providing the skills to youth to participate productively in sustainable development efforts. It also means providing the enabling environment for young people to be able to achieve their full potential.
The Founder and CEO, Anthony Navo Jr; established the AYV Media Empire, in response to the recommendations of TRC Report, following his appointment as Ambassador for Young Leaders of Sierra Leone Initiative. The TRC calls for the engagement and empowerment of young people.
As a widely respected philanthropist, Amb. Navo's work cuts across the nook and cranny of the country, where he is widely regarded for the empowerment of young people from various backgrounds and professions.
He is the Co-founder of an International Charity (AWOL – All Works of Life) with educational objectives that necessitate developing society via several initiatives including accessible healthcare, education, sustainable development, and internationally coordinated programmes geared towards poverty alleviation.
AWOL – the International Charity just completed the construction of a state-of-the-art primary school for the Gondama Community, Tikonko Chiefdom, Bo District in Sierra Leone.
CONTRIBUTIONS TO SPORT.
Ambassador Anthony Navo Jr is also a renowned and highly successful Sports Executive, being the current Chairman of the country's biggest and most successful National Premier League Football Club, the East End Lions Football Club.
AWARDS AND RECOGNITION.
Amb Navo, Jr. is a recipient of various national and international awards including the Most Credible Africans Award; Man of the Year Award from the Women's Group – Sisters Choice; Lifetime Achievement Award from National Entertainment, Most Influential Person of the Year – Sierra Leone, and host of others.
He is a receipt of the 10 Most Outstanding Sierra Leoneans Award – a recognition given out by Chosen Generation Sierra Leone – a group of young Sierra Leonean professionals.
Amb Navo; Jr was among the first Sierra Leone recipients of the Most Credible Africans Award. The list, compiled by Reputation Poll International (RPI), a leading reputation management and public relations consultancy firm, recognises individuals who have made significant contributions to their respective fields and have built a strong reputation.
This award is a testament to the contributions that Amb Navo; Jr makes to the African continent. It highlights his achievements and his work to improve the lives of others and make a positive impact in the world. Amb Navo; Jr has been credited as an inspiration to all Africans and a source of hope and great pride.
The Sierra Leone's business magnate, Amb Anthony Navo Jr is also a distinguished recipient of the African Achievers Awards, as "African Media Entrepreneur of the Year", for his unprecedented and unparalleled contributions to the development of the media landscape in the West African country.
FAMILY AND PRIVATE LIFE
Ambassador Anthony Navo Jr is a family man and has three children-boys. His wife is a lawyer with a specialty in commercial law. His circle of friends is small and trusted. "When I was in my twenties I became caught up in social groups and having lots of friends," he recalls. "I realised it wasn't helpful and I changed. Now I keep to a small group of associates and focus on my business."