Arise Integrated Industrial Platform (Arise IIP) is fully ready to invest over US$400 million in expanding the rail and port should the government and people of Sierra Leone fast-track the acceptance of their agreement that has already been approved by the cabinet.
It will soon be tabled in Parliament. The Company has so far embarked on massive investments in several countries in Africa and it now wants to replicate the same in Sierra Leone.
The rail and port will be used for mining purposes and commercial purposes, linking Sierra Leone with neighboring Guinea and Liberia.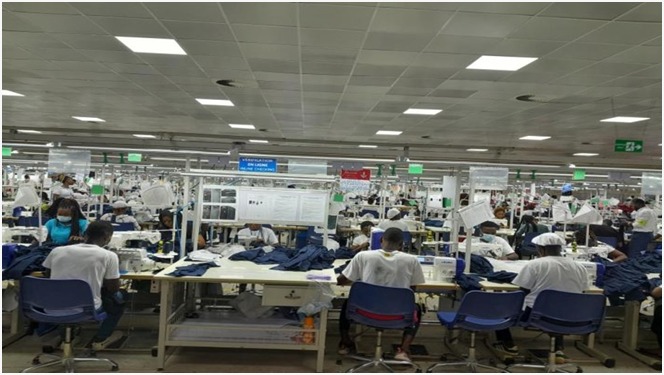 The textile factory that has provided job for thousands of people
The company stated that it is poised to provide hundreds of thousands of jobs directly and indirectly as it plans to bring in the broader investment model to Sierra Leone just like in countries like Benin where it has established an Industrial Zone, which is a specific area of the national territory that was allocated by the Government of Benin to promote agriculture products and processing (cashew nuts, cotton, soybeans, shea butter, pineapple, etc.) and other raw materials, where fiscal and customs measures and facilities for settling up administrative procedures, infrastructure and services are put in place to attract investors.
The joint venture business model between the government of Benin (with 35% shares) and Arise IIP (65% shares) is having both parties partnering technically to plan, promote, develop, and expand the zone placed under a company called Glo-Djigbe Industrial Zone (DGIC).
The company is currently working on a total area of 1640 hectares in phases after starting work in February 2021. 400 hectares have already been completed. The first phase, which was scheduled for completion in three years has already been completed in nine months.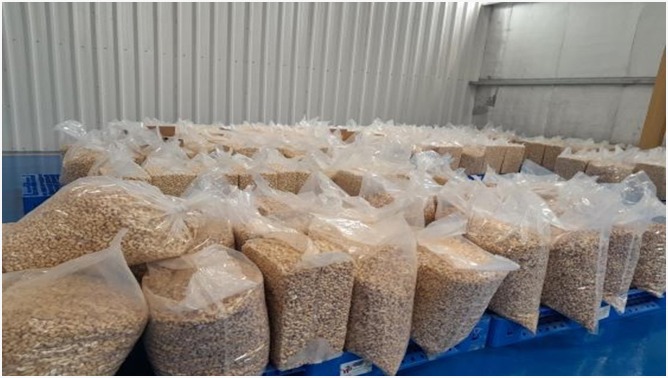 Processed Cashew nuts
The Owner and Chief Executive Officer of Arise IIP, Gugan Gupta assured that a similar development model in Benin will be replicated in Sierra Leone in the next 24 months.
His company, he said is committed to investing in Sierra Leone not only in the rail and port but also creating a business community that attracts more international investors that will invest in areas like tile factories, cashew processing factories, garment production factories, etc.
The textile factory that has provided job for thousands of people
"The entire project is to be completed as per schedule in ten years but we are now targeting five to six years,"," company officials said.
"The Zone will be a leading agricultural processing center for Africa," says Letondji Beheton, Country Representative of Arise IIP in Benin, and added that the textile industry alone will have 170, 000 jobs as they are processing 40, 000 tons of fiber.
"We are processing our own raw materials for the domestic and international market," he said and furthered that in the next ten years they hope o prove 300, 000 jobs directly and 600, 000 indirectly.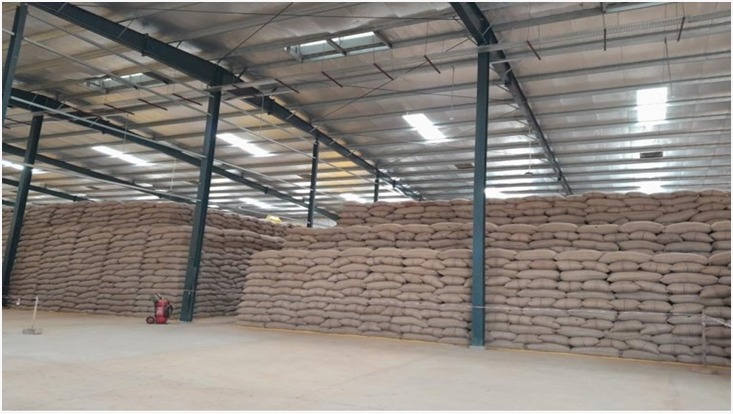 A warehouse for unprocessed cashew nuts
Arise IIP identifies industrial gaps in African countries that unlock value and create new industries. Its aim is to industrialize key sectors by creating local transformation, maximizing production, efficiency, and cost, which in turn generates local value addition.
The company's trusted partnerships with governments and investors enable it to execute large-scale projects that transform local value chains and industrialize countries in an environmentally sustainable way. Its tailor-made special economic zones in Gabon , Benin and Togo seek to boost exports, enable the local transformation of raw materials, and promote trade.